Alex at the Playground Book Reading
Alex at the Playground Book Reading
Available in English and French.
Use storytelling to teach kids about staying safe while they play.
Organization/Sponsor Contact: Stephanie Cowle, Parachute (scowle@parachutecanada.org)
To adapt or reproduce the book, please contact York Region Community and Health Services injury.prevention@york.ca or call 1-877-464-9675 ext. 76684
Type of Activity: Group reading
Target Audience: Children
Costs: There are printing costs associated with this activity
Timeline for Activity: Can be completed in 30 minutes or less
Steps and Materials for the Activities
Have volunteers interact with kids and parents to discuss fall prevention at the playground. Read the Alex at the Playground Storybook, which also teaches about the importance of safe play, and taking turns. Through asking questions to the kids, discuss the things Alex did to be safe at the playground.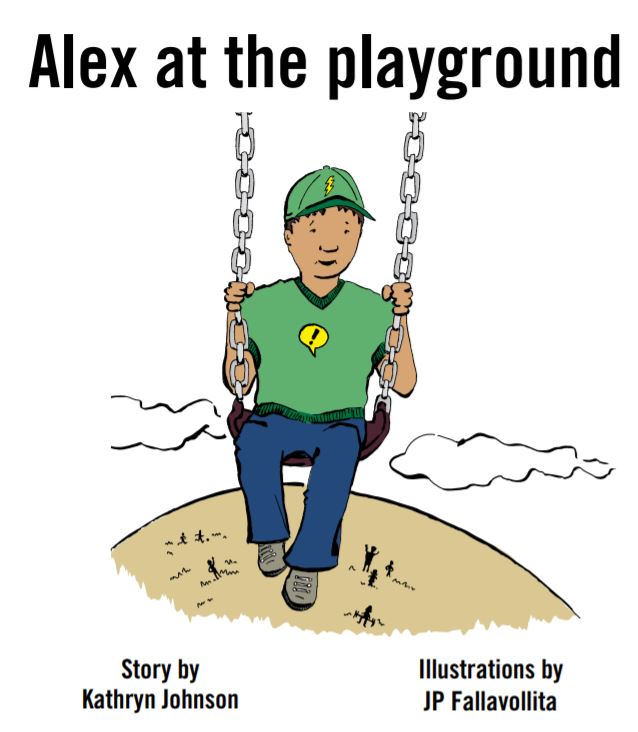 Alex at the Playground Storybook
Running this activity in a virtual setting:
Host a Webinar
You can host, schedule and record meetings with tools like Zoom and Google Meet which people can access from various devices. These tools also allow you to share your screen and have a real-time group chat with your attendees.
Invite people to the webinar. Set up an event on Eventbrite and promote it through email and social media posts on platforms like Facebook or LinkedIn.
Once people register for your event, you can send them a link to any materials they may need prior to it through email.
Host a Live Event
Live stream the event using Facebook, YouTube, Instagram, etc.
Promote This Activity Online
You can share and promote an activity through social media posts and/or email. Social stories (Instagram, Facebook, TikTok, Snapchat, etc.) are also a great way to share videos, visuals, polls, etc.
If you're sharing a social media post to promote your activity, follow best practices like using shorter captions, quality images, hashtags and a clear call-to-action.
If you're emailing to promote your activity, make sure your email is thorough on what the activity is about and how people can register for it. You can use free tools like Canva to customize its design.