Finding Hazards in the Home
Finding Hazards in the Home
Use this activity to teach staff, parents or caregivers about where falls can occur in the home. Download the images and answer sheet below.
Organization/Sponsor Contact: London Health Sceinces Centre (Jennifer.Lindsay@lhsc.on.ca), developed with Child Safety Middlesex London
Type of Activity: Education
Target Audience: Staff, Parents and/or Caregivers
Costs: There may be printing costs associated with this activity
Timeline for Activity: Can be completed in an hour or less
Materials, Resources and People Needed for the Activities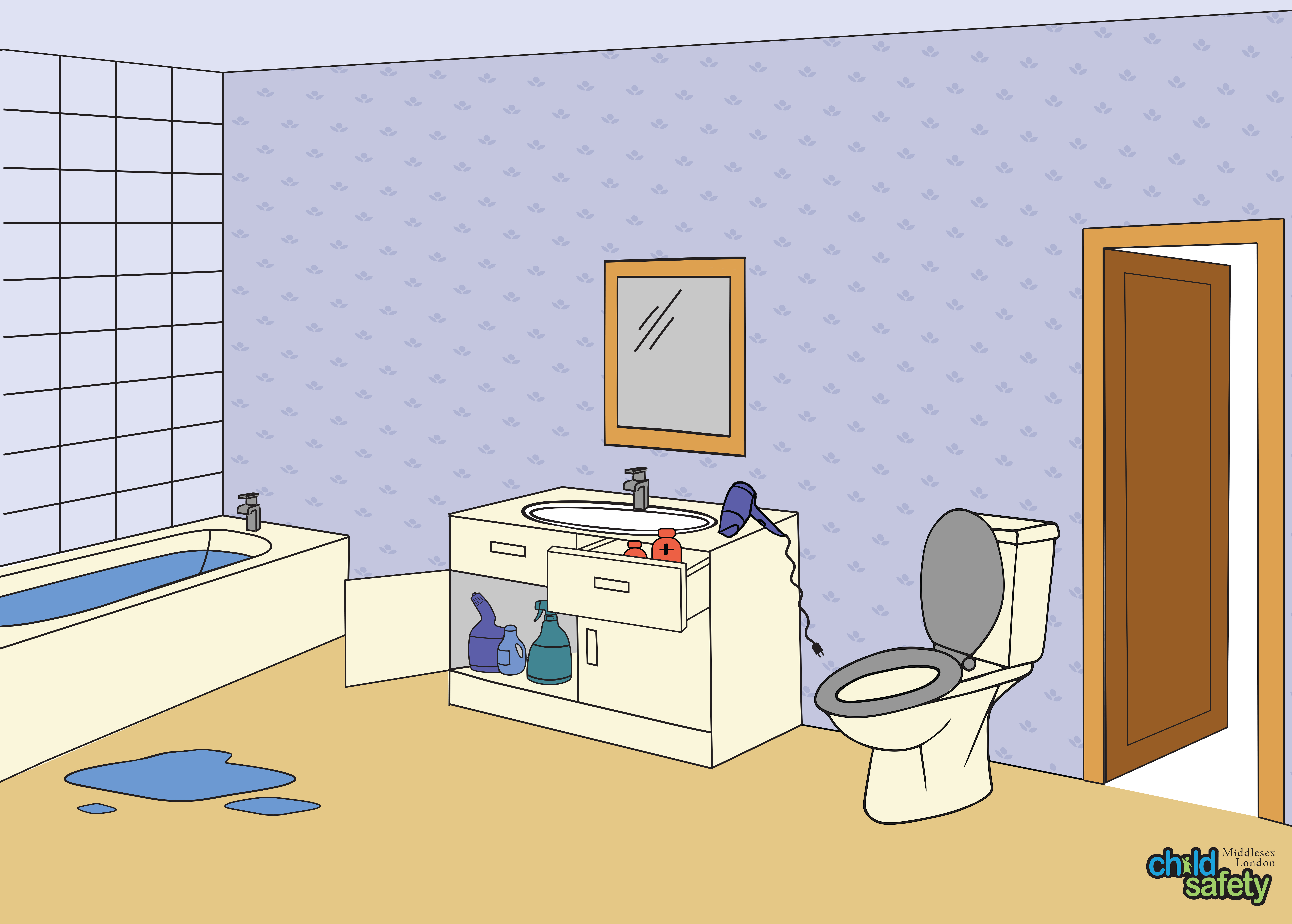 Finding hazards activity- Bathroom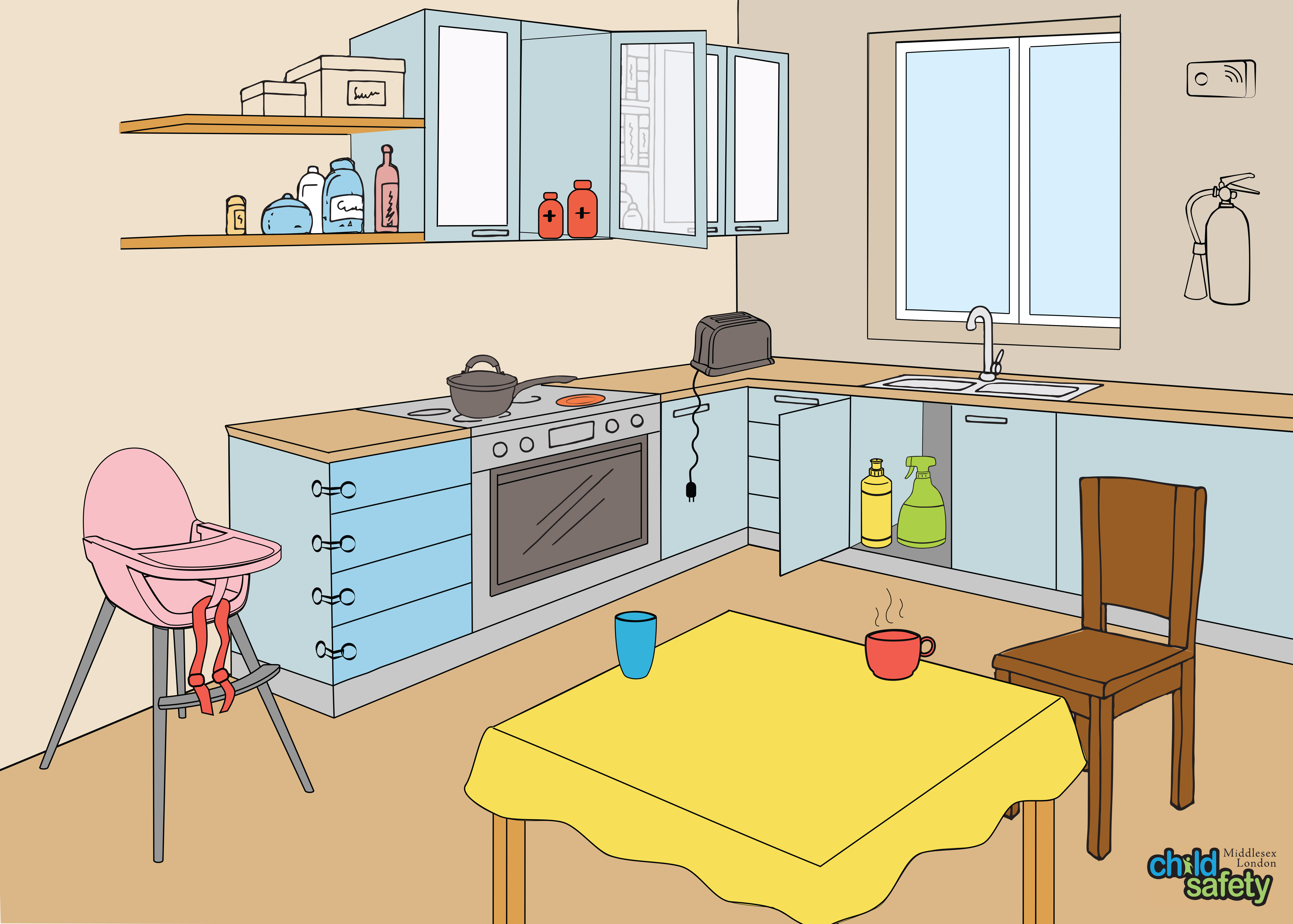 Finding hazards activity- Kitchen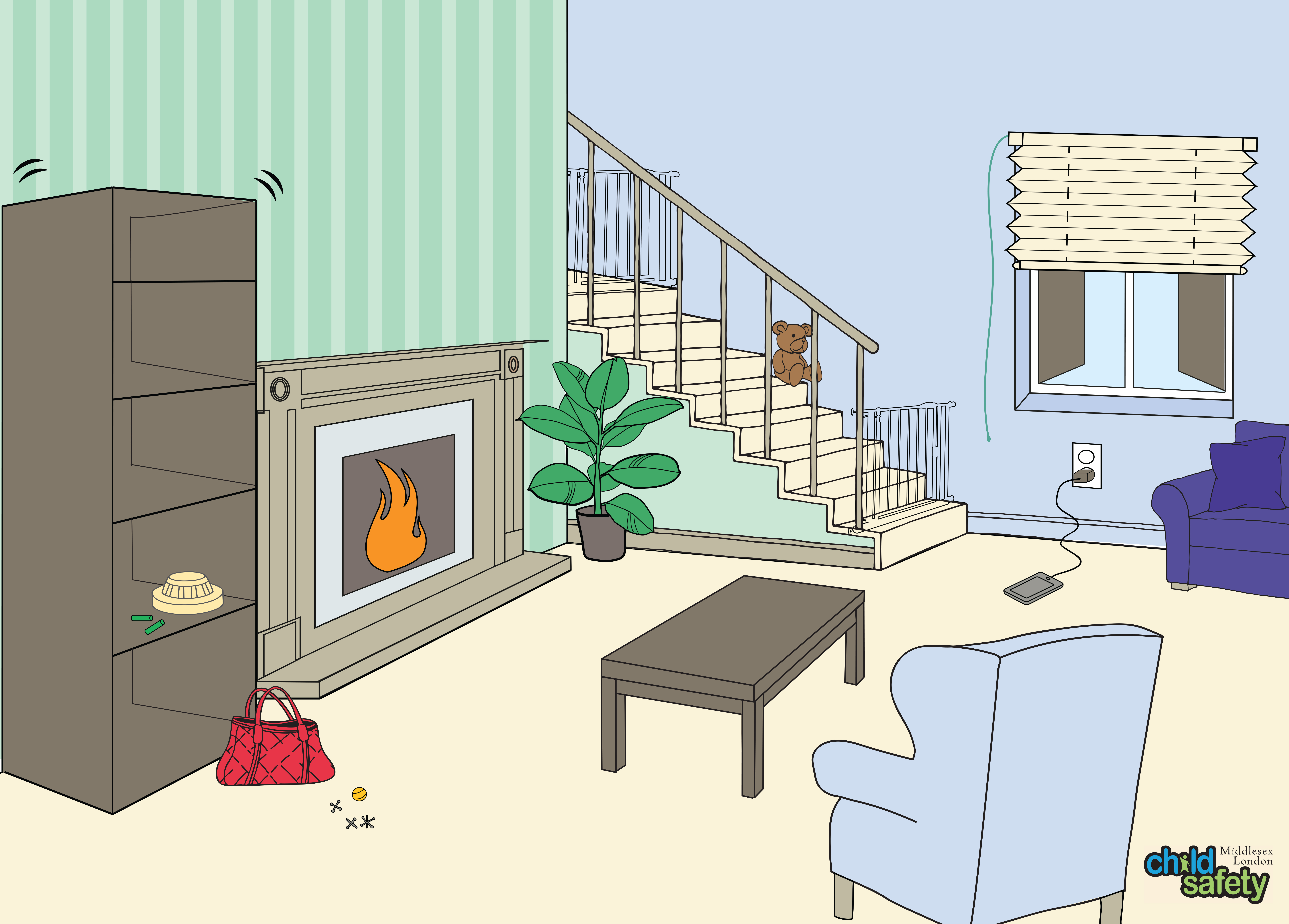 Finding hazards activity- Living Room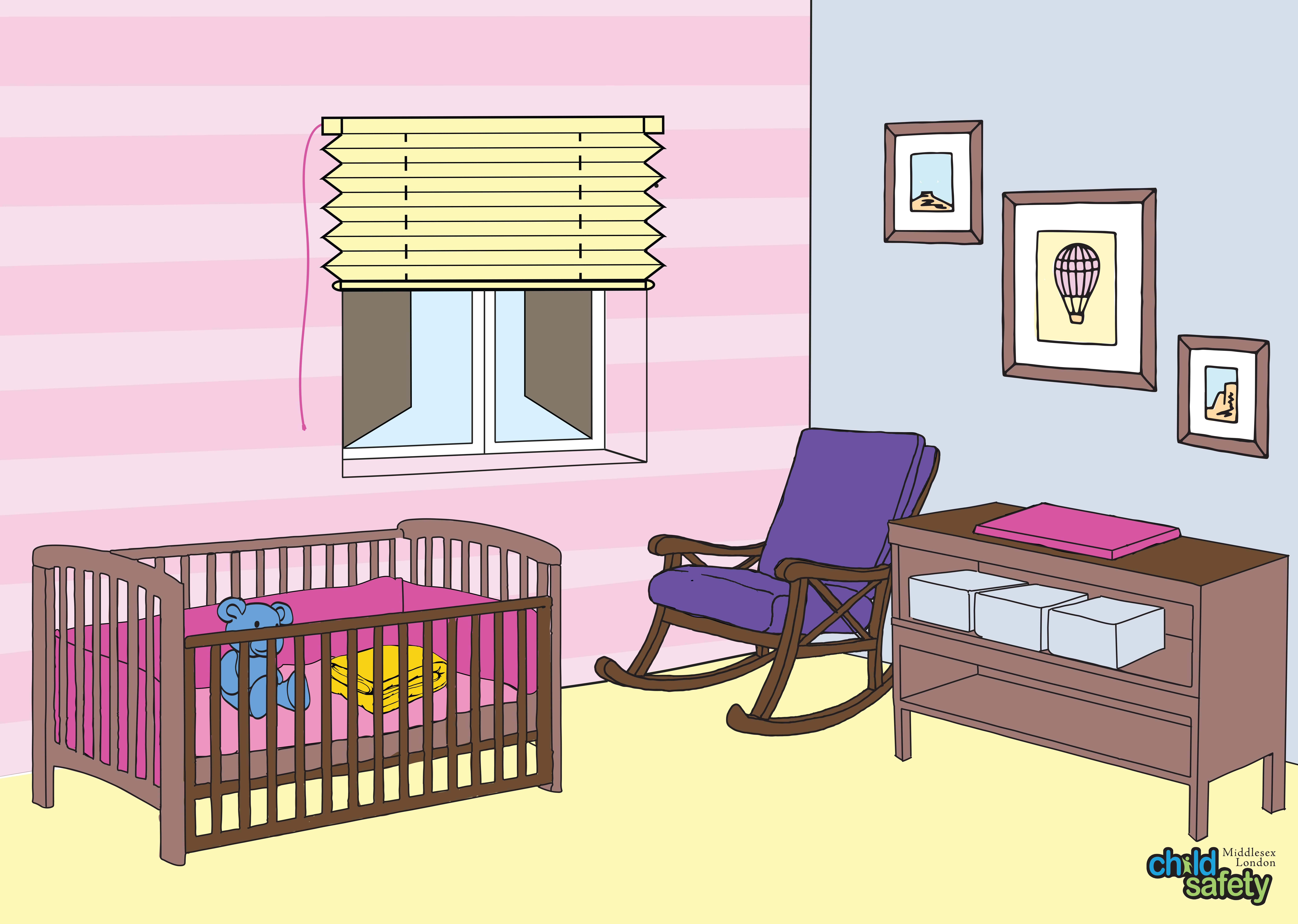 Finding hazards activity- Nursery
Finding hazards activity- Answer Sheet
The Middlesex-London Health Unit also offers Home Safety Checklists in English, French, Spanish, Chinese and Arabic: https://www.healthunit.com/home-safety-checklist
A short webinar outlining instructions to implement this activity was done on July 16th 2019. The webinar recording can be viewed on YouTube and you can access the slide deck here.