A Fall Prevention Month Success Story
A Fall Prevention Month Success Story
Multi-Generation Fall Prevention Awareness: Tips from an Expert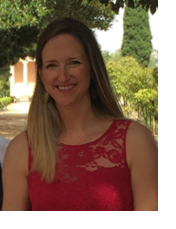 Falls are the leading cause of injury-related deaths and hospitalizations in Canada. Children under five years of age and older adults are the most likely age groups to be seriously injured. November is Fall Prevention Month and by engaging with your community and running an event or activity, you can make a difference.
Meagan Melling, a Public Health Nurse with the Middlesex-London Health Unit's Healthy Communities and Injury Prevention Team, and Jane Edwards, Injury Prevention Specialist with the London Health Sciences Centre (LHSC) Trauma Program, ran a multi-generational event to promote fall prevention awareness and encourage action in the Middlesex and London, Ontario area.
We spoke with Meagan so other fall-prevention advocates can learn from her experiences. Here's what we learned.
---
What is a multi-generational event?
A multi-generational event is an activity where we are able to interact with multiple generations of people at one time. This type of event appeals to the "sandwich generation" as they are caring for both their young children and their older parents. Some older adults may not want to hear that they are at risk for a fall, but their adult children are more receptive to this message.
Where did you host the event?
A new YMCA was already poised to be a hub for the community with multi-purpose rooms, a library, pool and track. The location of the venue was well-known because of the marketing to promote its opening and we were able to "piggy-back" on that awareness.
Because of the venue's amenities, young families and older adults already frequented the area. We selected a day of the week with activities that would appeal to adults over 55 years of age.
How did you promote the event?
The Health Unit, LHSC and the YMCA advertised the event on social media to encourage their followers to attend or share.
We placed posters around the YMCA and inside the library. The library was particularly effective at reaching young families and childcare professionals who frequent the children's section and attend the library events.
In 2019, we will advertise as much as possible, using posters, social media including the Facebook Event functionality to monitor attendees and possibly talking to local media.
Do you have any advice for event organizers?
Select a venue that is a natural meeting place for your target audience. Then, work with them and other local partners to promote your event.
Local partners could include:
Family health teams
Libraries
Local health units
Childcare providers
Community groups
Long-term care or retirement communities
To promote our event, we spoke with the library staff so they could encourage visitors to stop by. Ask a manager or administrator if you can hang posters or speak about your event to their customers or patients.
Make it fun and interactive! Provide refreshments to encourage individuals to attend the activities and to make the environment more approachable.
Providing literature or chatting with your attendees is a great way to educate your target audience. Consider including an activity from the Fall Prevention Month website to help you move beyond awareness and facilitate a more rapid change in behaviour.
Since you will only have a few minutes with your attendees, encourage them to visit their health care providers to learn more about their risk factors and how they can take steps to prevent falls.
---
Why is Meagan's story important?
During their event, Meagan's team focused on physical literacy as a basis of connection and interaction. Physical inactivity is a leading risk factor for falls among both older adults and children. Without fundamental movement skills associated with physical literacy, individuals are more at risk because they do not gain the confidence in certain activity settings due to a lack of coordination and balance. Being physically active later in life depends on feeling confident in doing activities and most often that confidence is established by learning and being exposed to sports as a child.
The ultimate goal of the event was to increase awareness and encourage the gradual development of physical literacy among their attendees and the community overall.
---
When you run an event or activity this November, be sure to use our resources for older adults or children.
Don't forget to tag Fall Prevention Month in your social posts on Facebook or Twitter, we would be happy to help promote your event!
---
To learn more about Facebook Event functionality, read our Social Media Guide.